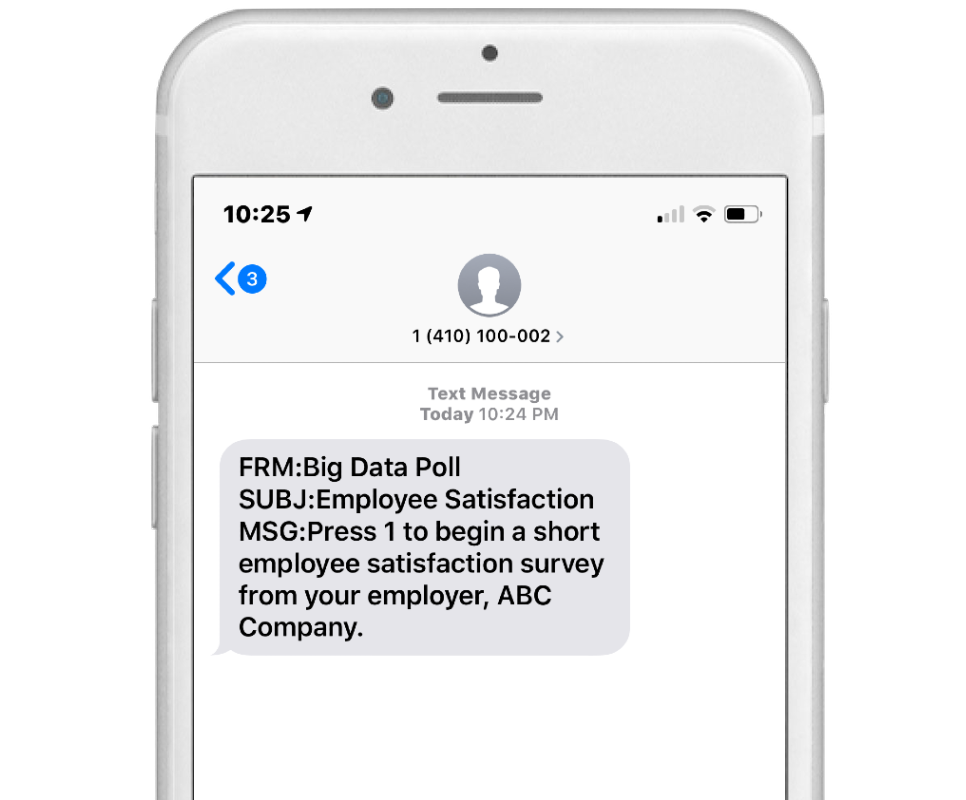 Big Data Poll SMS Surveys are easily designed with advanced logic and branching, schedulers and automatic responses.
Reach a Wider Audience Wherever They Are
Surveys sent via text messages — or Short Message Service — are fast and familiar, at scale.
Follow up with your patients after a visit at the doctor's office.
Employee satisfaction after training.
Customer satisfaction after an in-store purchase.
Great for political polling, customer satisfaction surveys, market research and other data collection.
Clients can also sign up for SMS alerts for survey results.
Further Reaching Research
Know your customers, build your brand or take the pulse of the electorate. Reach and research your target audience like no one else can.