Gavin Newsom (D) leads with 23.9% and Travis Allen (R) is the highest vote-share GOP candidate at 11.8%. John Cox (R) is at 11.2% and Antonio Villaraigosa (D) at 13.5%. John Chiang (D) sat at 8.9% and Delaine Eastin (D) at 4.9%.
"Lopsided voter enthusiasm, a divisive sanctuary state law and concern over pocketbook issues are fueling a surprisingly close gubernatorial primary in The Golden State. Gavin Newsom leads the pack, but his lead is soft and three candidates are in a statistical tie for second place," Big Data Poll Director Richard Baris said.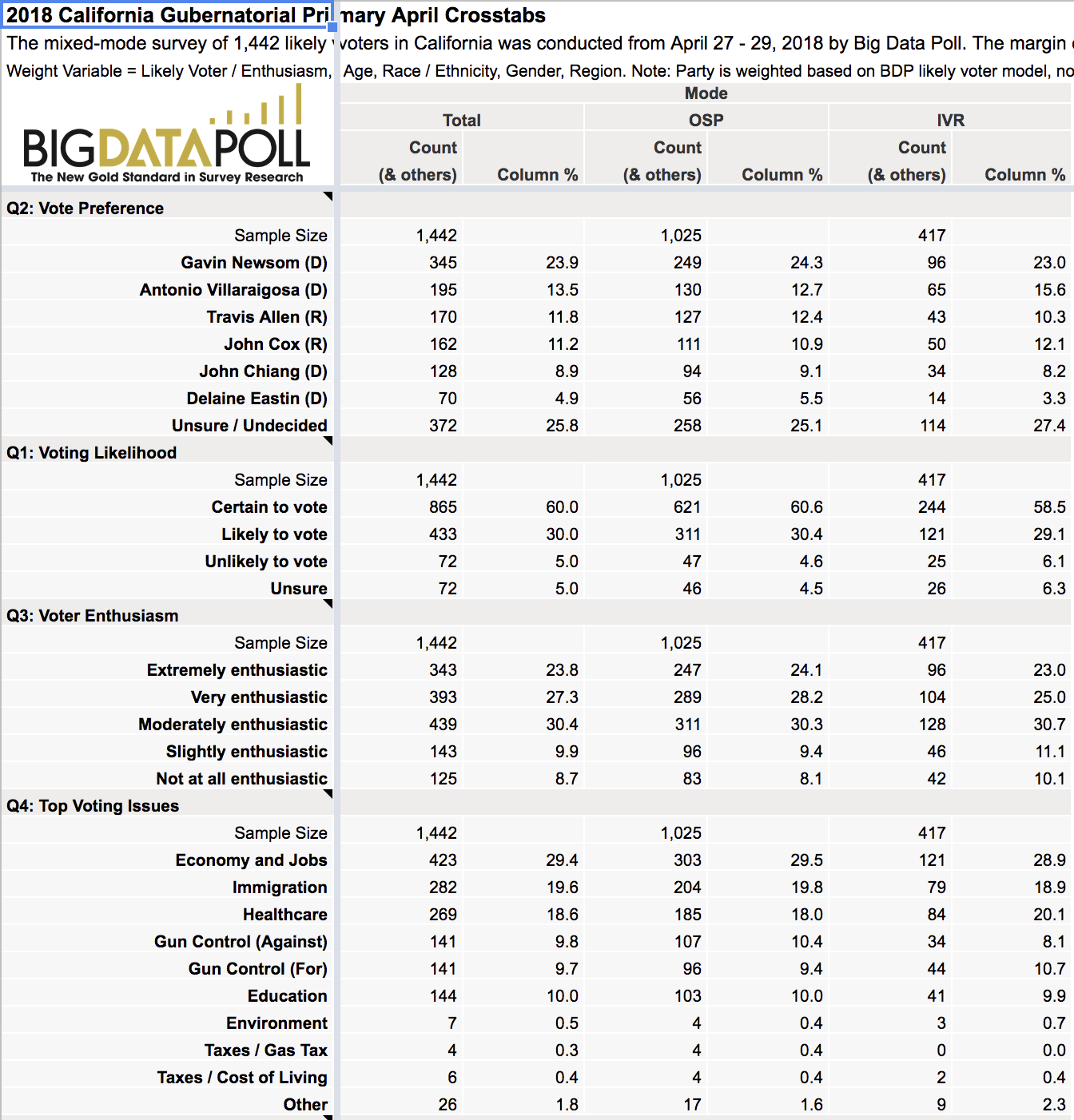 "The fact that two of those are Republicans is significant given there wasn't a single congressional district in 2016 that featured two Republicans running against each other. With the level of enthusiasm among his voters as high as it is, Travis Allen would surpass Antonio Villaraigosa if Republicans coalesced behind him."
Please email the director with media inquiries and questions at [email protected].
The mixed-mode survey of 1,442 likely voters in California was conducted from April 27 – 29, 2018 by Big Data Poll. The margin of sampling error = +/- 3% with a 95% Confidence Level. Row % calculated only on the inner-most nested variable. The poll was conducted for Travis Allen for Governor 2018.